In May of 2018 I partnered with some of the biggest names in the Garage Gym Community to host a virtual Powerlifting Competition through Instagram called the #GarageGymCompetition. It offered garage gym athletes the ability to compete in the comfort of their own gym, whether they were experienced competitors or novices, and win some cool prizes including shirts, banners, gear and more. The competition is coming back in May of 2019, so I interviewed four of our competitors from last year to get their thoughts on the competition and why YOU should join this year.
Our four competitors are:
@2.Nguyen @marinah84 @JKZomberg @WorkingClassBeast
Introduce yourselves:
@2.Nguyen: I am born and raised in Oklahoma City and have been lifting for over a decade. My passion, from a very young age, has revolved around health and fitness. I am currently a full time Cardiovascular Interventional technologist in the Cath Lab, a 2-time Men's physique competitor, a part time trainer/macro coach, a father of 2 beautiful kids, and a proud garage gym owner.
@marinah84 I live in Oklahoma and work as a Talent Acquisition Manager for a recruiting firm. I swam competitively in college and then moved to the middle of nowhere without a single lap pool – so I joined a Crossfit gym in 2014 for a way to keep in shape which was my first introduction to lifting.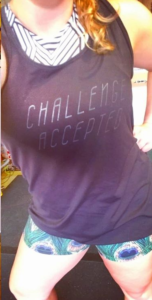 @JKZomberg I live in Michigan and I am a firefighter as well as an instructor for the county Fire Academy and Medical First Responder programs. I've always been into picking things up and putting them back down since my Freshman year of high school.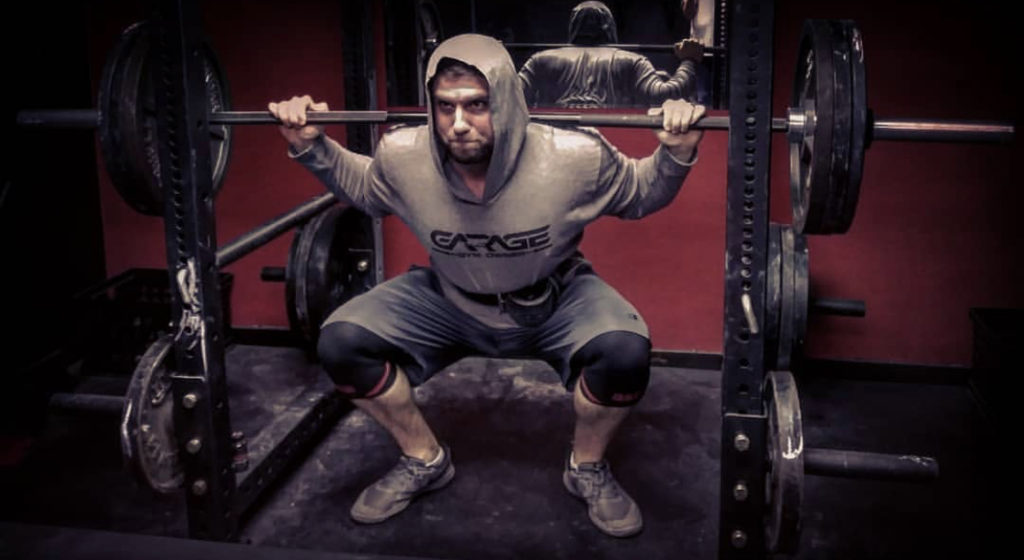 @WorkingClassBeast I'm just outside of Chicago and I work as a field service technician for caterpillar generators and industrial engines. I started doing push-ups at the age of 2, and I've lifted my entire life. Seriously started training in 2012 after getting out of MMA fighting, which led me to bodybuilding, to power building, and now competitive powerlifting.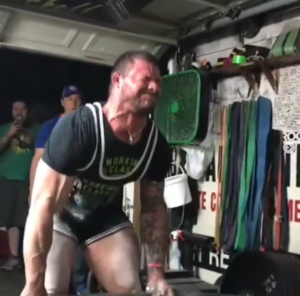 Tell me about your Garage Gym:
@2.Nguyen: My garage gym build started Sept. of 2017 and is still a work in progress. Brands of equipment I own include Iron Grip, Parabody, Vulcan Strength, Inspire Fitness, Rogue, and Cap.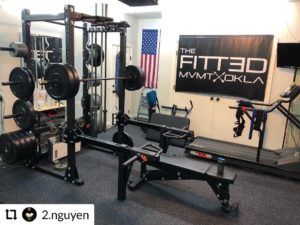 @marinah84 I started collecting equipment in 2016, with most big purchases at the end of 2017/early 2018. I have a DIY Power cage, 500+lbs of bumpers, 3 bars (2 Bella), Titan GHD, 3 plyo boxes (2 foam), hex dumbells from 3lbs (for my kids) to 35lbs, multiple kettlebells from 16.45lbs to 53lbs, DIY crossover symmetry bands, bench, resistance bands, Xebex rower, Assault Bike, and horse stall mats.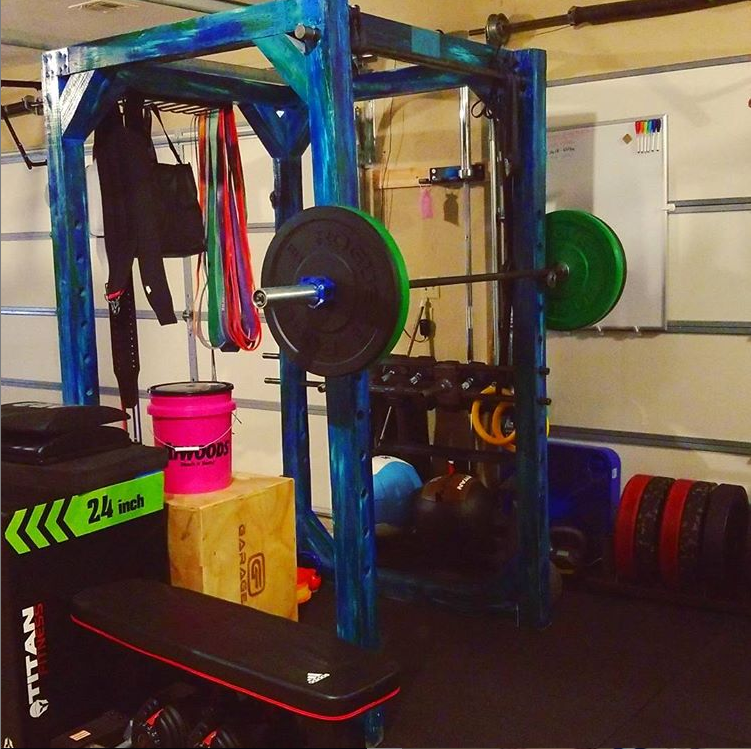 @JKZomberg I started out my garage gym back in 2014. It was a year after I got married and my wife was pregnant with our first child. My work schedule already has me away from the house a good chunk of the day and I realized going to a commercial gym for 2 hours a day 5-6 times a week wasn't what was going to be best for my family. So, I did what anyone who has a passion for this lifestyle would do… adapt, overcome, and improvise (thanks Bear Grylls!). I now have a Titan X3 36" Power Rack w/ Tri and Lat Pulley System, Rogue Monster Utility Bench w/ Competition Pad, Rogue Echo Bumpers, Misc. Iron Plates, Rogue Ohio Power Bar, Rogue Ohio Deadlift Bar, EliteFTS SS Yoke, and a bunch more.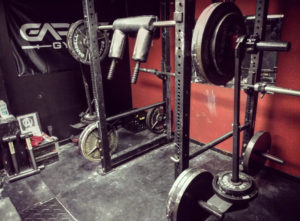 @WorkingClassBeast My first garage gym was back at my parents around '09 and my current garage gym started with a first workout in 2014. I have all the necessities, geared for bodybuilding and powerlifting, some strong man stuff— I have made several one-of-a-kind things I use regularly. Cable set up high and low position, and a few leg machines.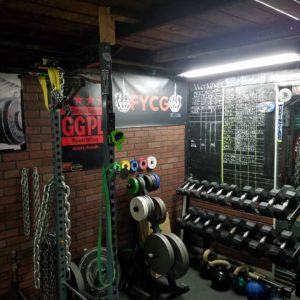 Have you competed in powerlifting in the past?
@2.Nguyen: Nope.
@marinah84 No, I compete in Crossfit 1-2x a year.
@JKZomberg I have done USAPL events.
@WorkingClassBeast Yes, about 9 or 10 competitions.
What was your experience competing in the #GarageGymCompetition
@2.Nguyen: The highlight of my garage gym lifting career has definitely been my entry into the 2018 #garagegymcompetition. Being selected as one of the winners was amazing and I thoroughly enjoyed my prize package from Vulcan Strength Systems. However, best part of it all was hitting PR's on my lifts and the support I received from other competitors. It was unreal! I hit a 275 lb bench, 495 lb deadlift, and a 365 lb squat.
@marinah84 I am a very competitive person, and I loved that I could participate on my own time/in my garage. I didn't have any formal prep, I just jumped right in! The only program I follow is Street Parking's™ online Crossfit program. I got a PR in my backsquat (245#), tied my PR in bench (145#) and was close to lifetime best in deadlift (295#). I've never really concentrated on just getting PRs, so it was really fun/exciting for me to do the competition! It was easy to enter (just had to video my lifts), it was well run and I loved that prizes were given out over a time period (versus all at once). I even won a tank top from Garage Gyms (I got a patriotic blue star shirt that says "Garage Gym Owner" – amazing prize!). I get asked every time I wear it where I got it from.
@JKZomberg Who doesn't like the opportunity to win free stuff for your home/garage/basement gym? Not only that, but over the last year I've been getting seriously into powerlifting and couldn't think of a better opportunity to treat this as a meet. Plus, I got to try on my singlet and who wouldn't want to see that?! I totaled 1100lbs. D-405 B-340 S-355. I must note that I had spinal fusion surgery back in 2012. I haven't squatted at all since that surgery because I was incredibly wary of load on my spine, so my training on that movement was certainly not up to snuff. But don't you fret, the competition in 2019 there will be a much bigger jump!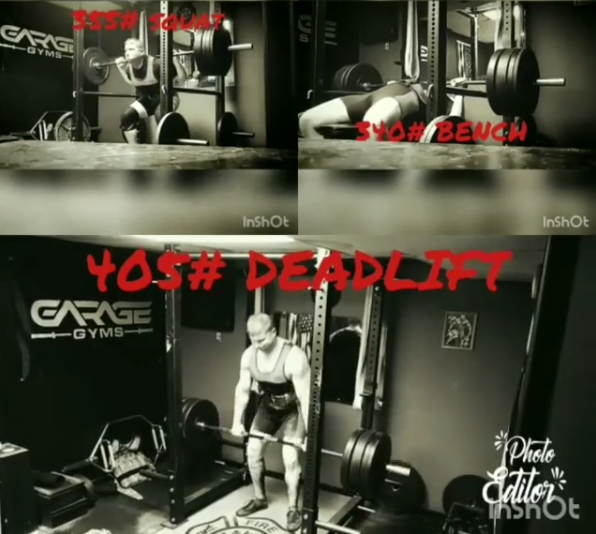 @WorkingClassBeast I train several people in powerlifting and some never really plan to compete, some do, so I used this to run a full mock meet at my garage, to the "T" rules with lights, singlets…it was a huge hit. I had a 9-week prep I ran for my guys that I followed along with.
I actually wasn't going to compete myself, I had so much on my plate to make this meet go as awesome as possible for everyone else I talked myself out of it…then so many friends stepped up to help spot load, official licensed judges showed to judge, they told me I had better lift, at that point I was already about 5 solo cups deep, and pulled off a very good day, 1st meet in sleeves no wraps squat-525, bench-375, deadlift-640 Total-1540raw
How are you preparing for 2019, and why should others join the competition?
@2.Nguyen: For 2019 I am aiming for 295 lb bench, 525 lb deadlift, and a 385 lb squat. I am hoping that the timing of the 2019 competition happens at the peak of my bulk so that my calories/strength will be at an all-time high. I've never competed in an actual powerlifting meet, but I would definitely recommend to anyone thinking of doing one to enter the 2019 #garagegymcompetition first.
@marinah84 I have made sure to do more bench press, but other than that, I have not specifically prepared (Maybe I should!) Depending on my knee, I may be able to exceed my back and deadlift PRs. I plan on crushing the bench press (Wodify thinks I should be able to do 185#!). I plan on going for at least a 10# (hopefully 20-30#) improvement. Living in a rural area, I have to travel far for any competitions that I do. I'm really excited that I can participate in this competition again in my own garage. It's also great to see all of the videos posted on Instagram, it's very motivating to watch people achieve personal bests.
@JKZomberg My programming has been spot on! I love the conjugate method of training and I've incorporated a few more specialty bars in my arsenal that I hope will help me change my weaknesses to strengths. I'm aiming for B-365 S-405 D-500. I would encourage everyone to compete no matter their experience level. First off, it's free. Second, the sponsors are people just like you and me who want to see this community grow and do so by offering up some of the coolest prizes! Third, you might just connect with others who share your common interest! That could lead to anything from friendship, coaching, training partner, to who knows… maybe love depending on your needs.
@WorkingClassBeast I am finishing out this year on my offseason program. Then I will do a March state meet for the APF then stay healthy for the May meet in the garage. I'm not really sure what my lifts will be, depends on if I do it raw again or not. It is all about improving each year, and this gives everyone the opportunity to do so.
@WorkingClassBeast… Tell me a little more about the competition you ran at your place alongside the #GarageGymCompetition
@WorkingClassBeast I had a small following from other local gyms, weather was good, offered beer and food and made a party out of it. People that didn't know a thing about powerlifting were cheering the lifters on and everyone had a blast from spectators to competitors. I couldn't have hoped for a better first time around. We had about 18 competitors, 4 deadlift only, 1 in gear, the rest raw full power or wraps. For 2019, as we'll do it again, I am hoping one of the remote clients I have will make the trip to do it, but if not I'll have at least seven people who follow my programing competing.
I'll be posting prep videos and details on my Instagram for setting up the competition locally, so people can see how we do it. And I offer prep coaching and programming for anyone in need.
Final thoughts everyone?
@2.Nguyen: Like I said earlier, everyone was very supportive. My numbers weren't that impressive compared to many of the other lifters. But that didn't matter! The only thing that matters is your own progression.
@marinah84 Last year was well run, and it looks like a lot of preparation is being put into 2019. It's not only you vs the playing field, it's you vs you. You can do the lifts on your own time, in your own space. It's a great entry into the powerlifting competition world!
@JKZomberg The #GarageGymCompetition definitely will keep you honest, if anything the people watching will. Seriously, we have the greatest network of home gym hobbyists and athletes, it was awesome to see all the encouragement amongst everyone. Coolest thing was also seeing people use the equipment they have in their gyms— always fun to see others' home gym set-ups. One of the coolest things I saw during the competition was the level of comradery. If you benched 50lbs or 500lbs, you had a team of fellow competitors cheering you on the whole time. You couldn't ask for a better group of people to compete with.
@WorkingClassBeast I liked that people from all over the world competed together. 2019 is going to be bigger and better. I can only imagine. I'm freakin pumped for it!