The Mass Dungeon is the not so secret lair of Animal Pak sponsored bodybuilder Vincenzo "Mass" Masone. But it's his dad who really caught our attention! Granted, Vincent Masone Sr is one of those men who may come to be known because he's the father of someone special. I found out about Vincenzo on the Animal Pak Forvm.
A lot of times we cellar dwellers alienate our families because of how much time we spend in our caves.   The Masones turned training into a family affair that led to a career for one son and a lifetime of memories for their entire family.  There's a lesson in this for us all. Biceps get flabby. One rep maxes decrease over time.  Family is family forever.  Read Vincent's explanation of how they did it in his own words below: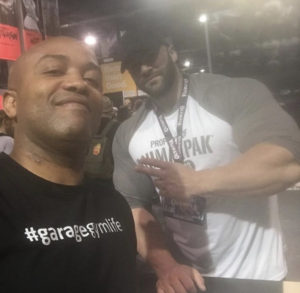 The Evolution of the Mass Dungeon
This our home gym in our basement with equipment that I've had for many years. We've added to it. There's nothing like the workouts me, my son and a couple of buddies have at home. More concentration, more closeness and no distractions that you tend to run into out at a commercial gym. We have a nickname for the gym called the "Mass Dungeon" and we have people that come the workout. Some of them never come back it's a laughing little joke we have.  But for the loyal friends that routinely come mostly on Saturdays it's a heck of a time that we cherish.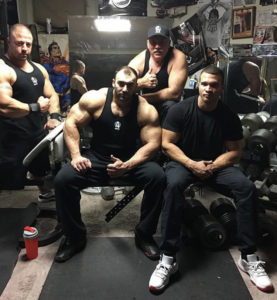 My son Vincenzo is going to go far in this field; he's come such a long way since he started working out at fourteen. He is twenty-three now and has turned into a human monster! We push each other and have a super time as father and son; this keeps a bond going with us that I wish all fathers and sons could experience.
As long as God gives me the time and strength to do it we will keep this going. The happiness that we have experienced by working out together is something we can't put in words. But the feeling is incredible.
You can follow Vincenzo on Instagram @vincenzomasone
He's also available for training and diet consultation at massarmy1@gmail.com.